About company
HISTORY


The history of the company dates back to 1949 when J. Gschwandtner Import GmbH was established in Salzburg – Austria.
The founder of the company, the legendary Josef Gschwandtner senior (1927 – 2021),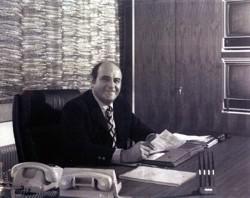 based his business on the idea of supplying the market with sweets at popular prices. Among the first products that he placed on the market was chewing gum, popularized by American soldiers who were occupying the Salzburg area at the time. Other items then introduced to the market were compressed candy rolls and surprise bags.  

Later other kinds of sweets were included in the company's portfolio, but sweets for children always remained the main base of the product range.

In 2014 the founder of the company handed the company over to his son Josef Gschwandtner jr., who continues the family tradition since 1991, when he started his own company MSI in the Czech Republic.

Since then distribution companies in Poland, Slovakia, Romania and other countries were added to the MSI group.



THE PRESENT


Today we are the leading player by far in the Toy Candy and Candy Novelty sector in all core markets where we operate our own organizations: Czech Republic, Austria, Romania, Poland, Slovakia, Bulgaria. We are also one of the Top 2 or 3 players in Europe in the Toy Candy and Candy Novelty sector.

Our products are present beyond our core markets through distribution partners all over the European continent.

We are a privately held group of companies currently operating our own marketing organizations specialized in Toy Candy and Candy Novelties for children in seven European countries.

Our product development department creates product ranges under our own brands and also under licenses.

Our group headquarters is located at Modřice near Brno, where we also operate a modern central warehousing center with a capacity of 5000 pallets that serves our distribution organizations in central and eastern Europe.

Modern electronic storage systems help to effectively control stock, shelf life and production lots.

In 2021 MSI Czech Republic celebrated its 30 years anniversary.



QUALITY & CERTIFICATION


We also have own legal team specialized in EU food and toys legislation ensures that all our products comply with the highest standards and meet all EU regulations on food and toy safety.

Our company is certified according to ISO 9001:2016 quality management system and effective food quality management HACCP.